Along side with the campaign "Anti fake-alcohol for the benefit of consumers", Hanoi Liquor JSC. (Halico) held a launching ceremony to launch 94 Lo Duc Ha line and re-launch  Hanoi Vodka and 3 mini concert. This series of events of HALICO have received huge support from consumers, including hot teenages stars and celebrities.
Kiên Ứng posted a hilarious picture of his comical expression to support mini concert "Chất"
Vi Nguyễn posted a beautiful selfie and made a date with her followers at the mini-concert.
Vương Anh Ole made a funny face to "lure" his young followers to come to the mini concert "Chất". It seems that this mini concert will attracted a huge number of audiences from this guy's followers.
D-Crown is one of the most enthusiastic audiences in "Chất" mini-concert.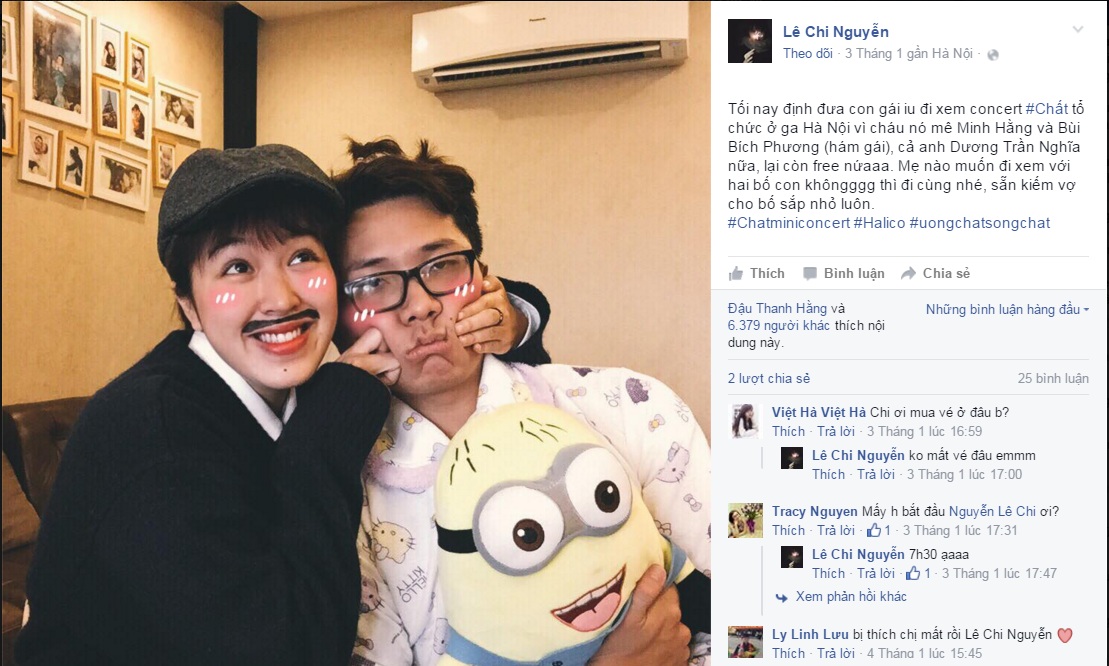 Chuột thổ cẩm posted about attending the mini concert by an extremely funny photo.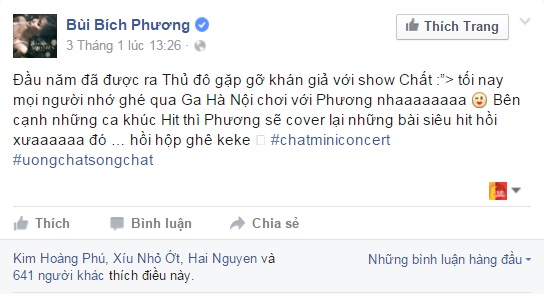 Bích Phương sweetly invited her fans to the mini-concert "Chất"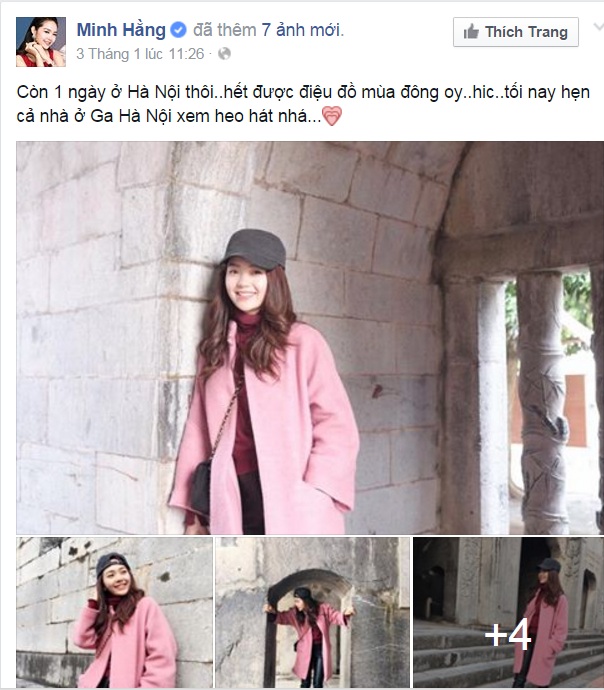 And of course we can't leave out the pretty singer Minh Hằng. On her facebook, thousands of her fans were invited to mini-concert "Chất".