The liquor products of Hanoi Liquor Joint Stock Company (Halico) have become the product of quality, safety and consumer's appreciation and trust in many years.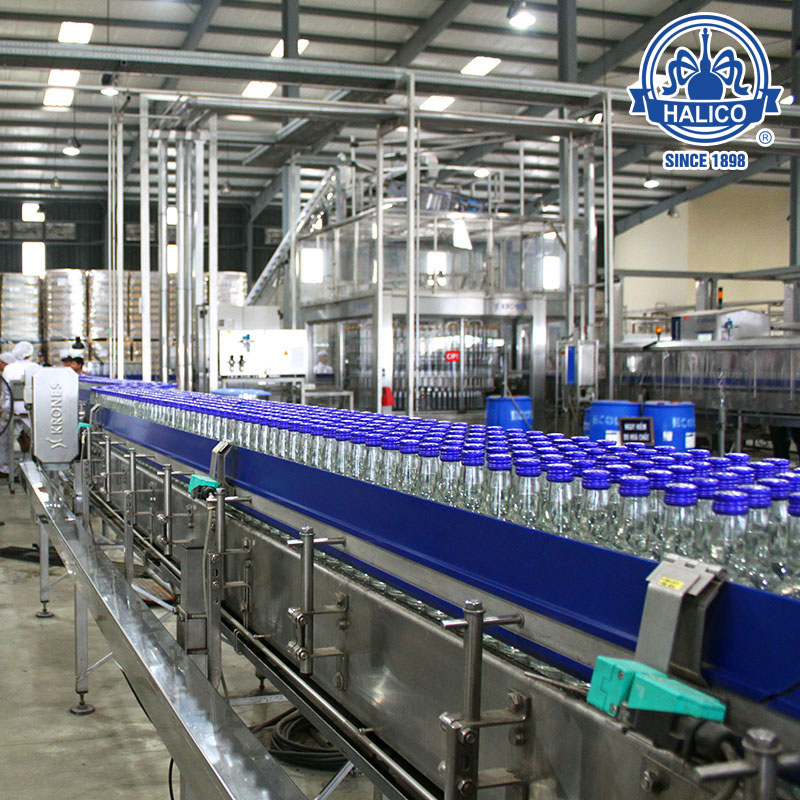 Modern technology, the self-contained process
In the liquor production industry, raw material of alcohol is considered a decisive indicator of product's quality. Mr. Nguyen Viet Hanh – Former Director of Alcohol production enterprise (under Halico) – said: Even the alcohol for industrial use and for foods are called "Alcohol" and produced by the fermentation process, they have a different function and impact on human's health. If wrong using the alcohol for industry in production such as the case of Hanoi 29 Import and Export JSC will cause bad consequences for the user.
However, nowadays, it is not all enterprise of liquor production whom can invest the capital and operate the alcohol production system in accordance with the quality defined by International and Vietnam Healthcare Organization. The private enterprises of liquor production, do not have the possibility of alcohol production, buy from the other entity staying afloat in the market…that leads to the difficulties in control alcohol quality and finished product.
In Vietnam, there are a few enterprise of producing alcohol by themselves, moreover, there are a few alcohol distillation column system to produce a  high quality product. According to an expert in liquor production, it is necessary to produce pure alcohol through at least 6 times of distillation. However, in present, there are a few enterprise of producing in a large scale of 8 column distillation system as Halico. To be presented widely, it is 2 or 3 column distillation system…
To remove completely the toxins in liquor, to ensure safety for users, Halico has invested the modern production lines imported from countries of leading technology in alcohol distillation, with 8 main column of distillation, each tower has dozens columns of splitting and  the modern and continuous management system, which guarantee a good quality of pure alcohol and liquor, ensure safety for users. Therefore, toxic content of methanol and other impurities are tightly controlled, always reach the allowed limit (Methanol <10 mg / l – 10 times smaller in according to Vietnam standard).
According to the analysis of the Center for Ha Noi Healthcare on 23rd Sep 2013, Methanol content of NEP MOI product is 1,75mg / l (57.14 times smaller in according to Vietnam standards), which will get consumer's belief in using the products of Halico.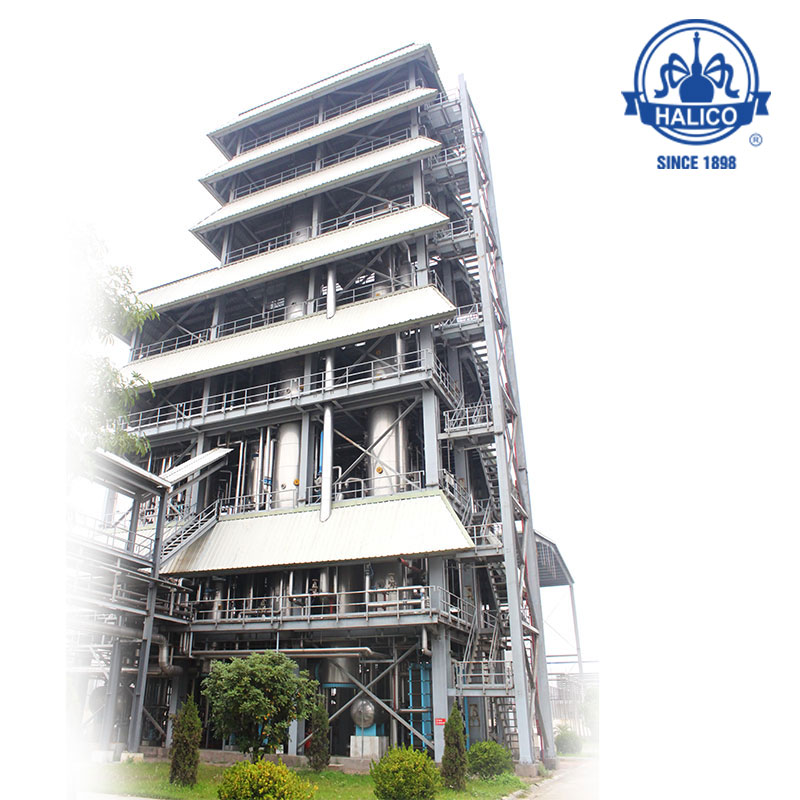 The 8 column distillation system
According to domestic and international experts, the system of sugarization, fermentation, distillation, filling and finishing product is ranked the top of South East Asia region. All products of Halico meet Vietnam standards for alcoholic beverages (QCVN6-3: 2010 / BYT) published by the Ministry of Health and being effective since  1st Jul 2011.
In 2010, Diageo – the largest corporation of producing and trading in liquor, after implement survey of the market and enterprises in Vietnam, has decided to make the choice of Halico being a partner of investment, research new product lines to serve for export and domestic demand. Up to now, Halico has provided Diageo millions liters of finished product.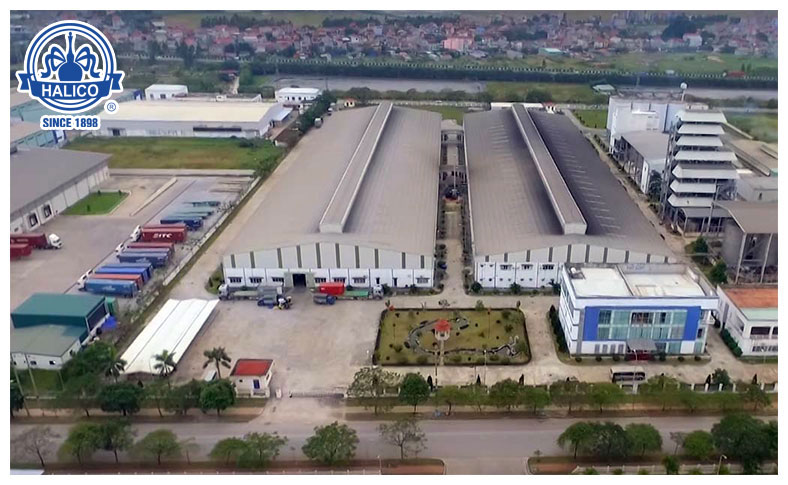 Halico Factory at Yen Phong, Bac Ninh
Can fake wine still be alive?
Halico is a well-known brand in the market and is admired and highly appreciated by consumers for many years, therefore many private enterprises have produced imitated products such as: Lua Moi, Nep Moi, Ruou Ha Noi, Vodka Ha Noi … to register these counterfeit name brands, to launch products on the market and has deceived many consumers, caused  the loss of consumers's belief in Halico's products.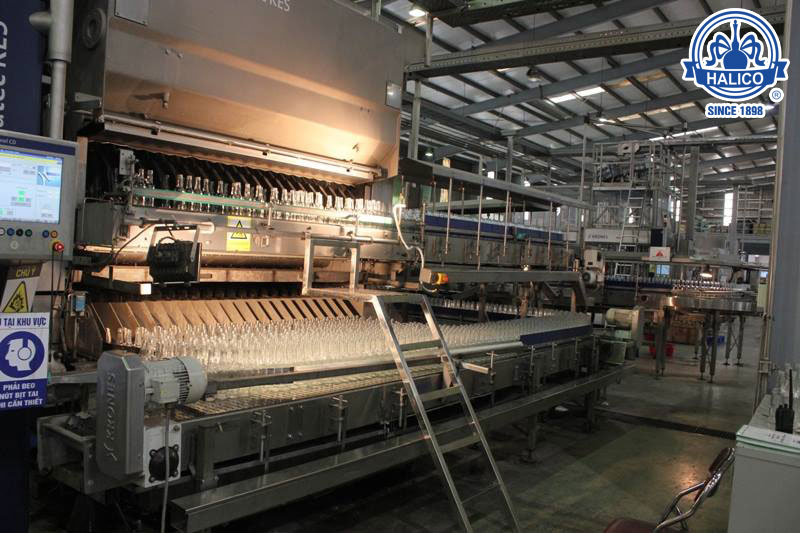 The modern production line
Moreover, the planning of  liquor retail network at the local place is completely overlooked. The system of registered trademarks administration, industrial design between the central and local place does not strictly enough, which leads to the result of many private enterprises to register the counterfeit marks, trademarks. This is one of the reasons that cause the poor quality of wine wide-spreading in the market.

In reality, acting in advance before the authority's involvement, Halico actively proposed with authorities to have a general check the market, especially for counterfeit liquor of style and name. At the local level, companies asks employees at the local region to strengthen inspection in order to find out the counterfeit product of designs, brands, to inform law enforcement agencies.
To strengthen the management of alcohol production and sales, the Government issued Decree No. 94/2012 / ND-CP dated on 12/11/2012 and entered into force on 01/01/2013. Therefore, the liquor distribution system must be planned from the central to local levels. This is the basis of establishing and controlling the market, eliminating poor quality products to return the market for genuine enterprises.
According to Mr. Vuong Toan – Former Director of Halico: besides the company's effort in improving technology, strictly control product quality and market … The authorities of state implement thoroughly rules of alcohol management under Decree 94 Alcohol market control. If not, fake liquor will lead to consequences for public health and affect the reputation of true alcohol producers.
Ông Trần Nguyên Năm – Phó Vụ trưởng Vụ Thị trường trong nước (Bộ Công Thương) – cho biết: Hiện Bộ đã yêu cầu các địa phương dừng cấp phép, thống kê lại các điểm bán lẻ rượu trên địa bàn. Trong thời gian tới, Bộ cùng với các địa phương rà soát lại toàn bộ các DN, cơ sở sản xuất, kinh doanh rượu. Xử lý mạnh tay đối với các cở sở làm không đúng quy định, đảm bảo công bằng cho các DN sản xuất chân chính.
In the process of ordering the planning of alcohol production and sales, the State management agencies need stronger hands to eliminate the imitation of brand, design and brand's enterprises which has legally registered before that …Mr. Toan recommended "To eliminate this situation, when the firm registered trademarks, the authorities should require a clear distinction, to avoid unnecessary and specially, it should not issue license of some or a lot of similarities in name, label, packaging. This can cause the misunderstanding for those registration of licensed products before "- .
Mr. Tran Nguyen Nam – Deputy Director of the Domestic Market Department (MOIT) – said: "The Ministry has asked local authorities to stop licensing, to statistic the number of the liquor retail outlets in the province. In the future, Ministry and local entity will review all businesses, production facilities, liquor business. Penalize hardly the enterprise do not follow regulations, which ensure fair trade to true production enterprises."
Thuy Ha
Website: baocongthuong.com.vn